Panda Adaptive Defense 360 for Windows PC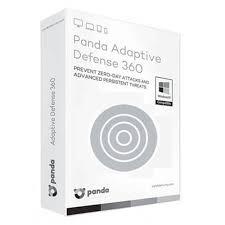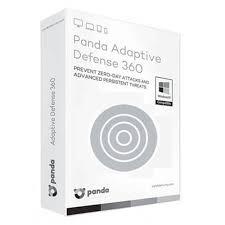 A one-time price of
RM 0.00
will be added to your order.
COMPLETE AND ROBUST PROTECTION GUARANTEED
Panda Adaptive Defense 360 offers two operational modes:
Standard mode allows all applications catalogued as goodware to be run, along with the applications that are yet to be catalogued by Panda Security and the automated systems.
Extended mode only allows the running of goodware. This is the ideal form of protection for companies with a 'zero risk' approach to security.
FORENSIC INFORMATION
View execution event graphs to gain a clear understanding of all events caused by malware.
Get visual information through heat maps on the geographical source of malware connections, files created and much more.
Locate software with known vulnerabilities installed on your network.
PROTECTION FOR VULNERABLE OPERATING SYSTEMS AND APPLICATIONS
Systems such as Windows XP, which are no longer supported by the developer and are therefore unpatched and vulnerable, become easy prey for zero-day and new generation attacks.
Moreover, vulnerabilities in applications such as Java, Adobe, Microsoft Office and browsers are exploited by 90 percent of malware.
The vulnerability protection module in Adaptive Defense 360 uses contextual and behavioral rules to ensure companies can work in a secure environment even if they have systems that are not updated.
FULL EPP CAPABILITIES
Adaptive Defense 360 integrates Panda Endpoint Protection Plus, the most sophisticated EPP solution from Panda, thus providing full EPP capabilities, including:
• Remedial actions
• Centralized device control: Prevent malware entry and data loss by blocking device types
• Web monitoring and filtering
• Exchange server antivirus and anti-spam
• Endpoint Firewall, and many others…
CONTINUOUS STATUS INFORMATION ON ALL ENDPOINTS IN THE NETWORK
Get immediate alerts the moment that malware is identified on the network, with a comprehensive report detailing the location, the computers infected, and the action taken by the malware.
Receive reports via email on the daily activity of the service.
SIEM AVAILABLE
Adaptive Defense 360 integrates with SIEM solutions to provide detailed data on the activity of all applications run on your systems.
For clients without SIEM solution, Adaptive Defense 360 can include its own system for storing and managing security events to analyze all the information collected in real time.
100% MANAGED SERVICES
Forget about having to invest in technical personnel
to deal with quarantine or suspicious files or disinfect and restore infected computers. Adaptive Defense
360 classifies all applications automatically thanks to machine learning in our Big Data environments under the continuous supervision of PandaLabs' experts.